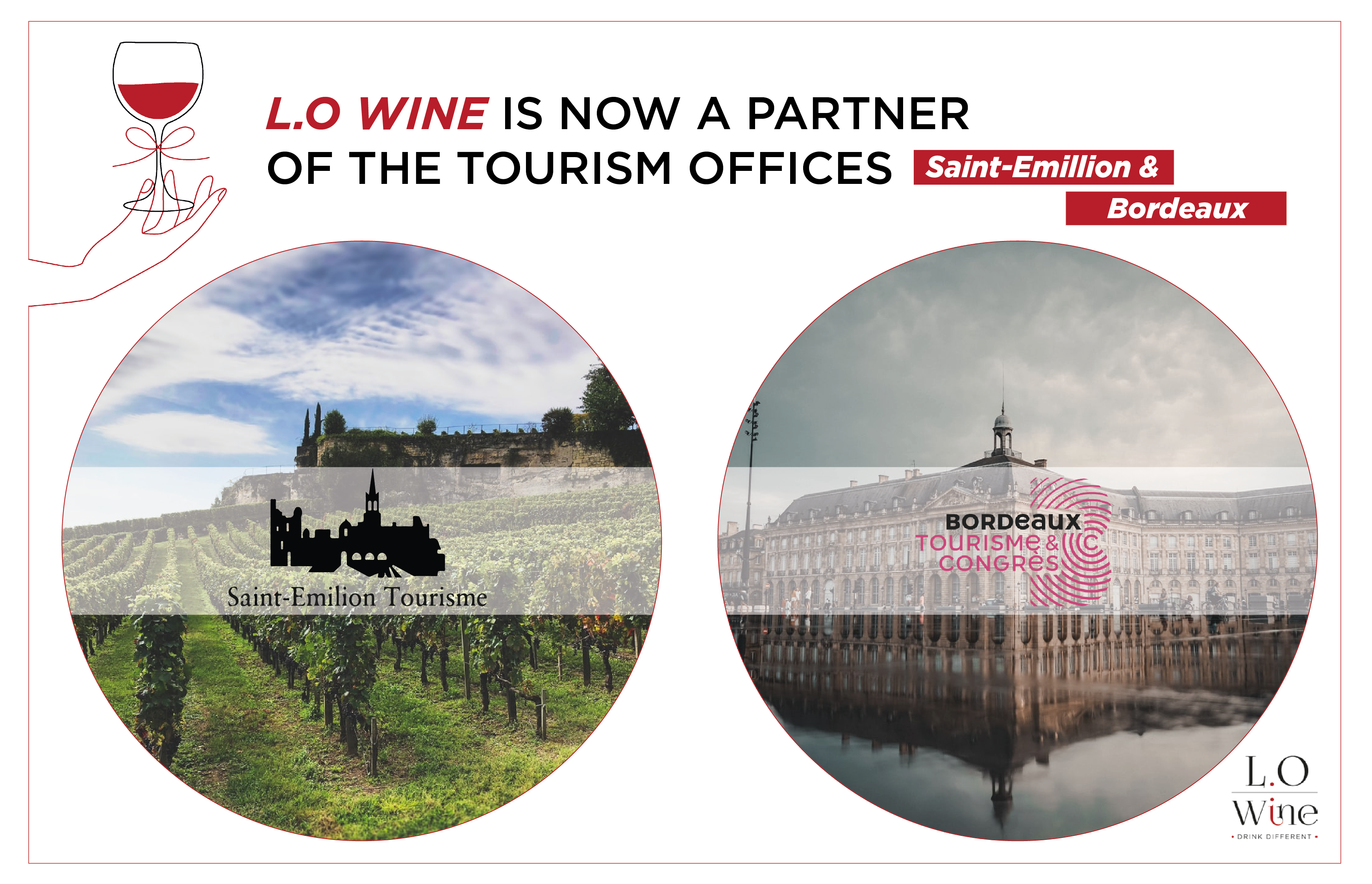 The year has started well for the L.O Wine team!
We have become a partner of the Saint-Emilion and Bordeaux Tourist Offices. Indeed, we felt it was essential to become a member, as we offer various authentic and creative oenological workshops that highlight the dishes of the Bordeaux region.
Thanks to these two collaborations, you can now book our Créawine® workshop at the Saint Emilion Tourist Office and the Bordeaux Tourist Office.
The Créawine® workshop takes place in the heart of Bordeaux, every first Saturday of the month from 9.30am to 12.30pm. On the program: a tasting workshop of 4 Bordeaux wines, then a creative workshop: create your own wine, and leave with it.
The second place that we propose to participate in the Créawine® workshop, is a stone's throw from the village of Saint-Émillion, at Château Vieux Mougnac, an organic vineyard, every last Saturday of the month from 9:30am to 12:30pm and from 3pm to 6pm.
In season, from June-July, we also open another date: every Thursday at Château Vieux Mougnac in Saint-Émilion.
Immerse yourself in the wine environment, discover the estate and its organic vineyard! Afterwards, taste 4 Bordeaux wines, then take part in an original and creative workshop: the creation of your own personalised bottle.
For more informations :
-Bordeaux Tourist Office :
– Saint-Émilion Tourist Office :