our
story
L.O Wine, is a contraction of the initials of the founder, L for Laetitia and O for Ouspointour, it only needed to add wine because our clientele is international. If you read the initials L.O, you hear Hello, and that's the spirit we wanted to give to the company: friendly, accessible and original in the world of wine.
2011

She works on the family property, Vieux Mougnac Castle full time and develops export sales.

2015

She passed the DUAD (University Degree in Aptitude for Tasting) at the ISVV (Faculty of Oenology in Bordeaux).

2016

At the end of 2016, creation of the company L.O Wine, with the aim of giving tasting lessons, accompanying groups and training wine growers in wine tourism.

2017

Training is given at the Bordeaux wine school, in sommelier schools (VATEL) and at Vieux Mougnac Castle. She accompanies groups in the vineyards.

2018

Creation of the Créawine® workshop, a unique workshop where you learn about wine and leave with your own custom cuvée.

2019

Possibility to buy gift vouchers and book live sessions.

2020

Development of new concepts with professionals, such as painting with wine, discover your olfactory mapping.
The company plans to develop nationwide in cities other than Bordeaux.
the
portrait
« The encounter with a wine should always be
a unique, exciting and friendly experience »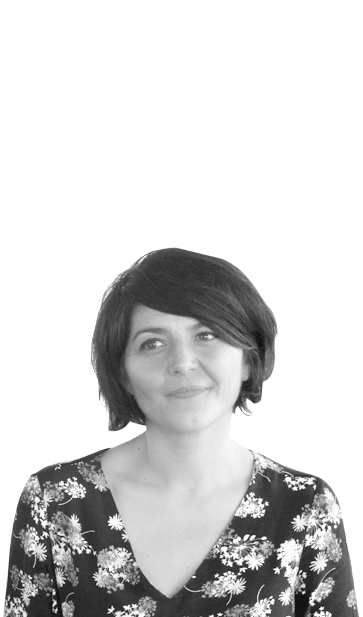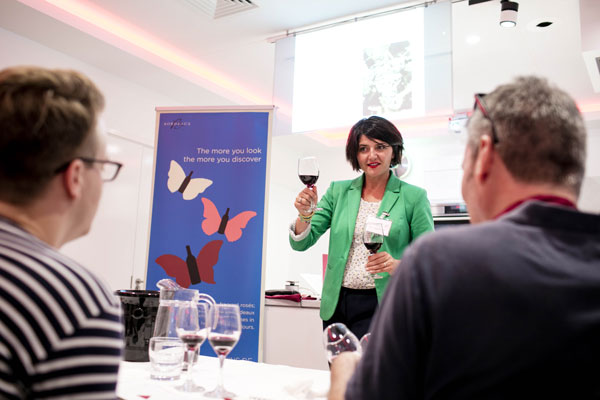 THE PORTRAIT
Laetitia OUSPOINTOUR
Founder & Wine producer
Descending from a family of winegrowers based in Bordeaux, I got my inspiration from my family history to which I have added my own personal touch. This sense of history inspired me to create L.O Wine in order to provide a unique wine experience. I offer a good mix between wine expertise as a lecturer at the prestigious Bordeaux Wine School and a unique ability to create an unforgettable moment. Discover the world of wine with a touch of originality, a hint of conviviality, and a lot of authenticity…
For a team building, an informal setting, or with fun and original wine tastings, to join you as a guide to visit the best places and experts or personalities in the wine trade, for wine producers who want to better organise their wine tourism offer
our
awards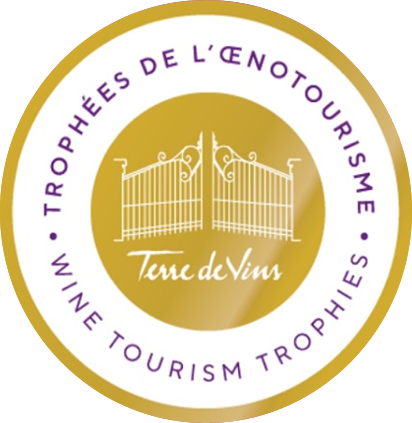 Wine tourism prices
Land of wine
L.O Wine is finally recognized for its oenological work and its wine expertise. She was nominated for the Wine Tourism Trophies in the "Creative Initiatives and Originalities" category.
news
kit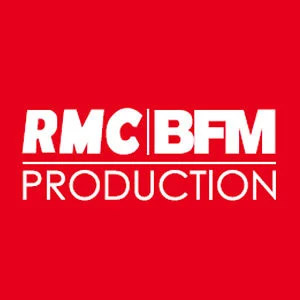 L.O Wine on the radio
L.O Wine was the lucky winner of a competition in partnership with the RMC – BFM group, with an advertising radio spot at the end.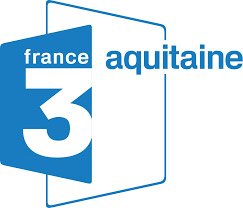 Interview France 3
L.O Wine presents its Château Vieux Mougnac estate on the Couleur Gironde show.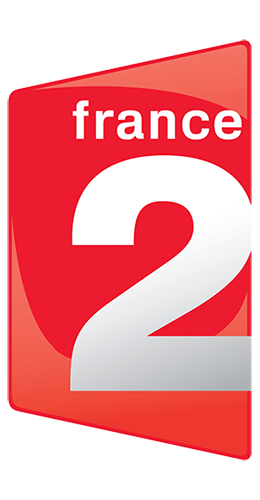 Interview France 2
L.O Wine appeared in "Une minute, un vignoble" to talk about its local and quality products.
Passage of L.O Wine on the air
During this interview, L.O Wine was able to share with listeners his wine tourism concept.

Participation in the Wine Tourism Workshop
During this Wine Tourism Workshop, L.O Wine was interviewed to talk about wine activities related to the world of tourism.